Contacts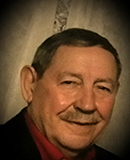 Chairman
133 Cherokee Rd.
Four Seasons, MO 65049


This email address is being protected from spambots. You need JavaScript enabled to view it.

573-365-3833

573-365-5292
Linda and I moved to the Village of Four Seasons upon the completion of our new home on Regency Cove Drive in 1998; however we had owned a condo on Horseshoe Bend since the early 1980's.  

I was first elected in 2008 and have served continuously and now serving as the Presiding Trustee.  

I am a graduate of Sterling College, Sterling, Kansas, class of 1994.  

My professional civilian career was spent employed with the Missouri Credit Union Association, retiring with 32 years of continued service.  Duties included everything from organizing new Credit Unions to advising on mergers and liquidation.  Much time was spent training of elected Credit Union Officials and Volunteers.  I retired with the title of Senior Vice President.

In addition, to my civilian position, I am a retired military Colonel, credited with thirty "good years" for retirement purposes (a combination of service on active duty, Army Reserve & Army National Guard. I am a graduate of the Command & General Staff College, Leavenworth, Kansas which is a military training course preparing military officers to serve in general staff positions.

Linda and I have been married since 1977, one daughter, Joann who is married and mother to our two grand kids; Lauren and Carter.